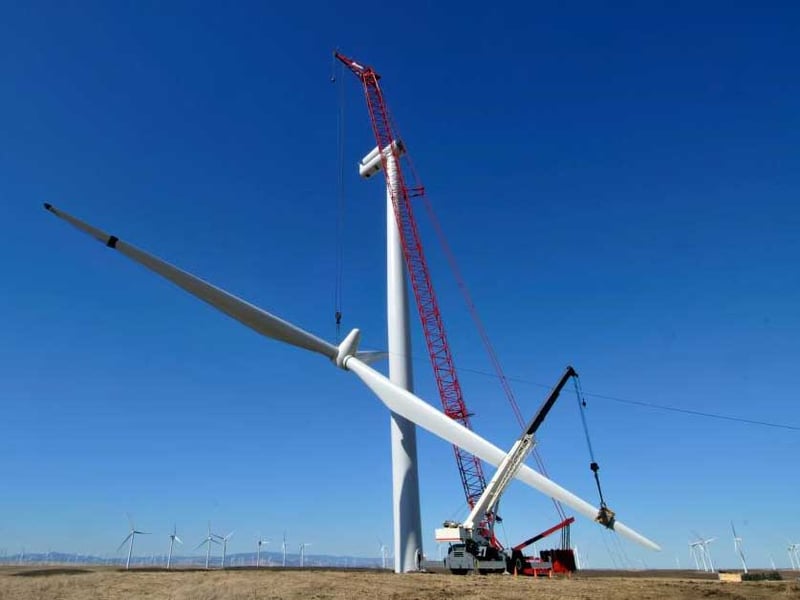 Huron County at the tip of Michigan's rural Thumb region is becoming a wind power mecca, with an expected doubling of the number of turbines by 2014.
County building Director Jeff Smith in Bad Axe says his county had 160 turbines at the end of 2012.
He says that number will reach 328 sometime next year based on those that have received approval or started construction.
The largely agricultural county is about 100 miles north of Detroit. Lake Huron lies on three sides, giving it some of Michigan's best wind power potential.
Smith tells the Huron Daily Tribune that 88 of the planned turbines will come from two new wind parks, Pheasant Run Wind I and II.
Copyright 2013 Associated Press. All rights reserved.