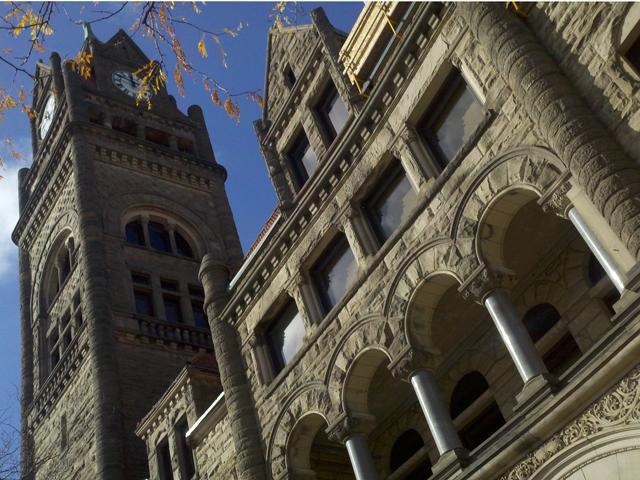 Bay City Hall
The historic city hall in Bay City is nearing completion of a more than $10 million renovation three years after it was damaged by fire and flood.
The original structure cost $170,000, but Bay City Commission President Lori Dufresne tells The Bay City Times that she isn't surprised by the cost of the renovation.
Much of the expense has been to repair the damage, but updates and historic restoration are costly as well. Insurance is covering most of the work, which began about a year ago.
City hall was built in the 1890s and is one of 50 most significant architectural structures in Michigan.
The fire occurred Oct. 12, 2010, when the building was undergoing a $1.5 million roof replacement. The building should be open in December.
------
Information from: The Bay City Times, http://www.mlive.com/bay-city
Copyright 2013 Associated Press. All rights reserved.