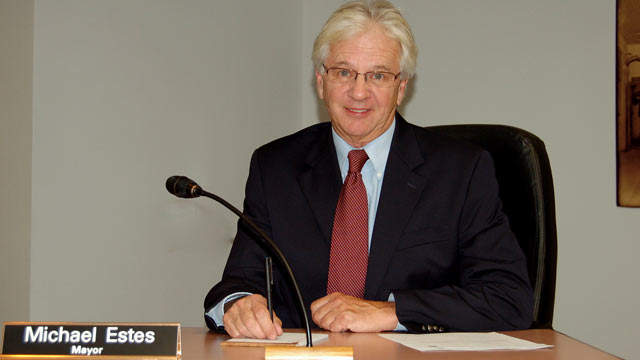 Michael Estes, image courtesy of Traverse-City.mi.us
Traverse City Mayor Michael Estes has been charged with drunken driving.
City police say the 63-year-old mayor was pulled over Wednesday night after an officer saw a vehicle cross the center line and then move into a designated bicycle lane.
An officer reported a breath test produced a blood alcohol level of 0.12 percent, exceeding the state's threshold of 0.08 percent. Estes was held in the county jail. The Traverse City Record-Eagle reports he was released after posting a $100 interim bond.
Chief assistant prosecutor Noell Moeggenberg says he's scheduled for arraignment Thursday.
Phone calls by The Associated Press to Estes' home were not answered.
Estes is seeking a second two-year term in the Nov. 5 election. The Record-Eagle reports he attended a candidate forum shortly before his arrest.
He told the Record-Eagle he "really screwed up" and hasn't decided whether to remain in office or continue his re-election bid.
Copyright 2013 Associated Press. All rights reserved.