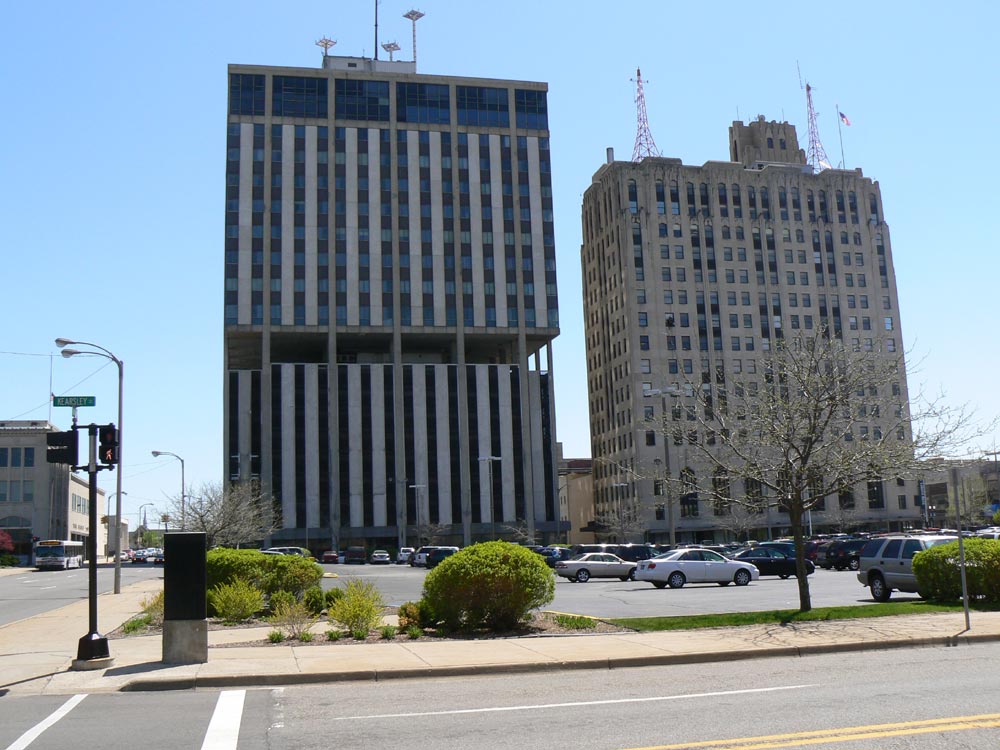 The structure on the left is the Genesee Towers.
FLINT, MI (AP) -
An implosion planned for December is taking down Flint's tallest building.
Uptown Reinvestment bought downtown Flint's 19-story Genesee Towers in March from the city for $1.
Mid-Michigan media outlets reports that Jacksonville, Fla.-based Drilling & Blasting will handle implosion engineering and blasting efforts, with help from Michigan-based Burnash Wrecking Inc. and Certified Abatement Services Inc.
The demolition is part of a $32 million redevelopment plan.
Uptown Reinvestment President Tim Herman says he knows people have been waiting for news on the delayed demolition project. He says "the plan is coming together nicely."
Count on WNEM.com to have full coverage of the demolition -- we'll attempt to stream the demolition when it happens in December.
Copyright 2013 Associated Press. All rights reserved.