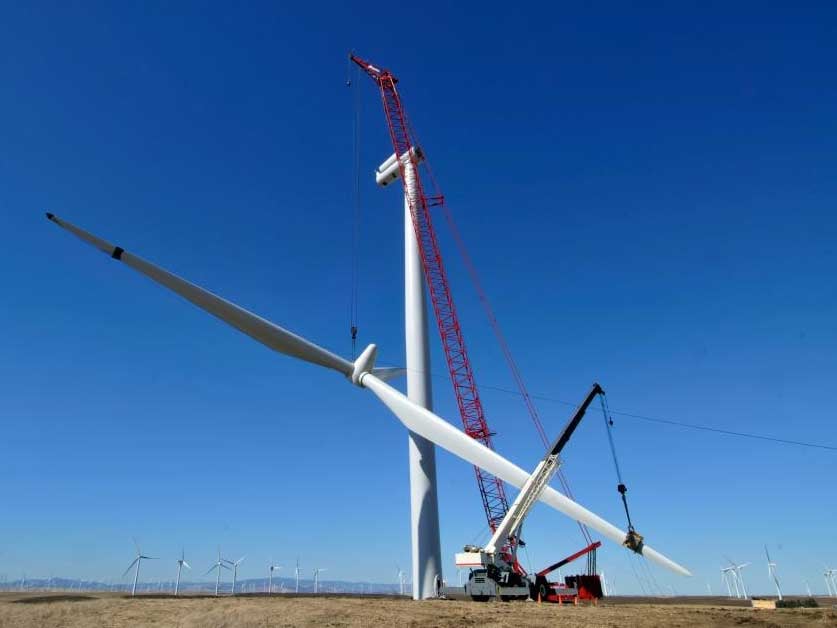 A wind turbine being installed.
CARO, Mich. (AP) -
Consumers Energy has broken ground on a $255 million wind power project in Mid-Michigan that will expand the company's renewable energy options.
The unit of Jackson-based CMS Energy Corp. says an event took place Friday, with contractors, local officials and Tuscola County landowners.
The Cross Winds Energy Park will be a 105-megawatt wind farm with 62 turbines. It's expected to open in late 2014 and create about 150 construction jobs.
The utility's project is in Akron and Columbia townships, about 90 miles northwest of Detroit.
Cross Winds is Consumers Energy's second wind farm. The Lake Winds Energy Park began operating near Ludington last year.
Copyright 2013 Associated Press. All rights reserved.