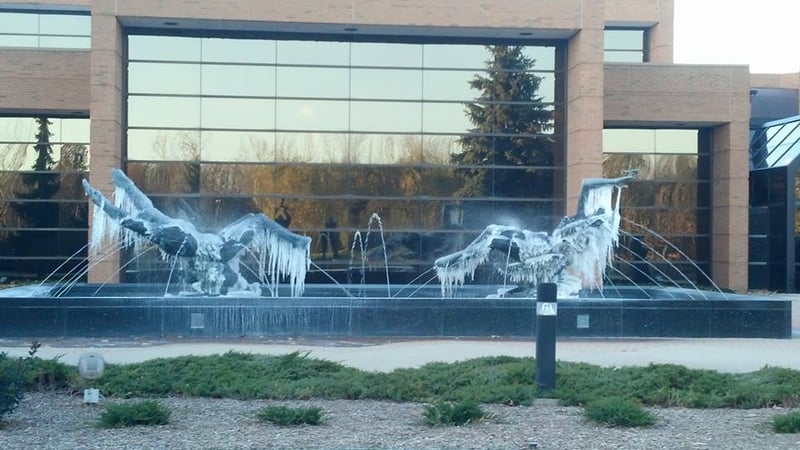 Sculpture at SVSU -- photo by Jon Essex.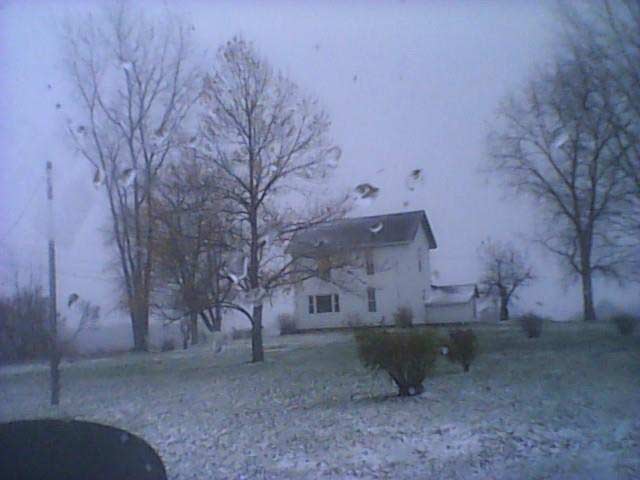 SAGINAW, MI (WNEM/AP) -
A pre-winter storm has brought snow to much of Michigan, dropping up to 6 inches in northern parts of the state and leaving a dusting in the Detroit area.
The National Weather Service says that as of Tuesday morning radar estimates showed parts of Antrim County in the northwestern Lower Peninsula area saw 5-6 inches. In parts of the Upper Peninsula, the weather service reported at least 5-6 inches fell.
Slippery roads caused crashes on many roads in Michigan. The Lansing State Journal reports a woman died following a series of collisions on Interstate 96 near Webberville. The Ingham County sheriff's department says an overpass was coated with ice.
In Detroit, a dusting of snow was on the ground Tuesday. The western Lower Peninsula had a few inches in places.
Closer to home, TV5 Meteorologist Doug Moats says winds will continue to be breezy through Tuesday morning. This system will break down and a stable weather pattern will settle over the area. Temperatures will gradually warm and highs will be in the upper 40s and low 50s by the end of the week.
Copyright 2013 WNEM (Meredith Corporation) and Associated Press. All rights reserved.