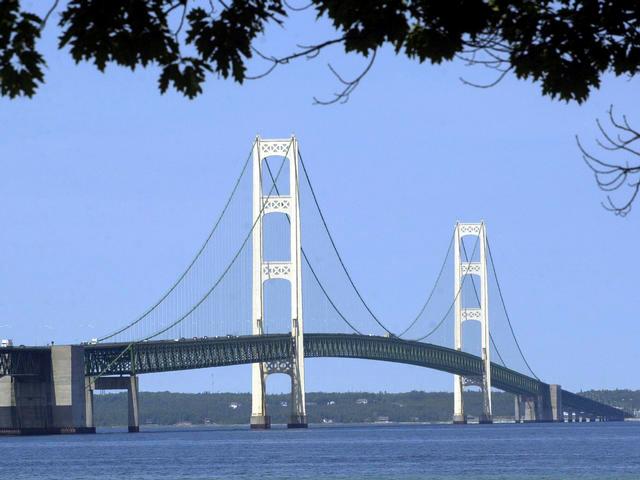 The 'Mighty Mac'
High winds at the Mackinac Bridge are prompting officials to escort some taller or larger vehicles across the span.
The wind escort notice was in effect Thursday morning at the five-mile span connecting Michigan's Upper and Lower peninsulas.
The high-profile vehicles covered by the notice include pickup trucks with campers; cars with small boats, bicycles or luggage attached to the roof; moving trucks; any vehicle pulling a boat; semi-trucks with enclosed trailers; and all trailers with side walls over 2 feet in height.
The Traverse City Record-Eagle reports high winds Wednesday night and early Thursday knocked down trees and branches in the Traverse City area. Wind gusts topped 50 mph. Cherryland Electric Cooperative said about 320 homes lost power.
------
Online: http://www.mackinacbridge.org