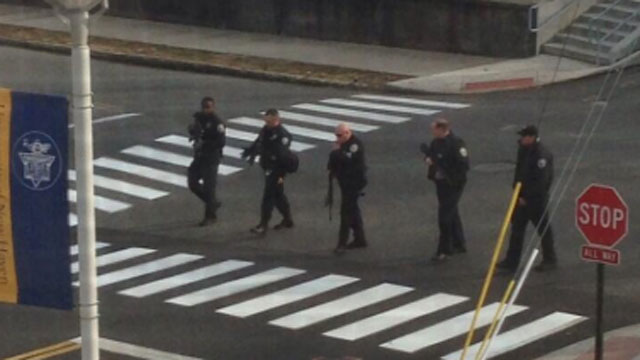 Officers searched the UNH campus after the report of a gunman near the university. Photo: Twitter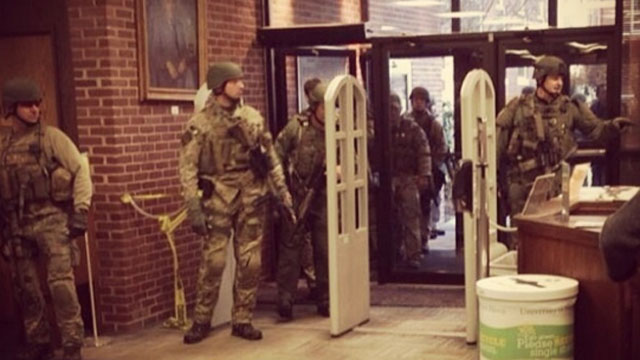 Police searched buildings throughout the UNH campus.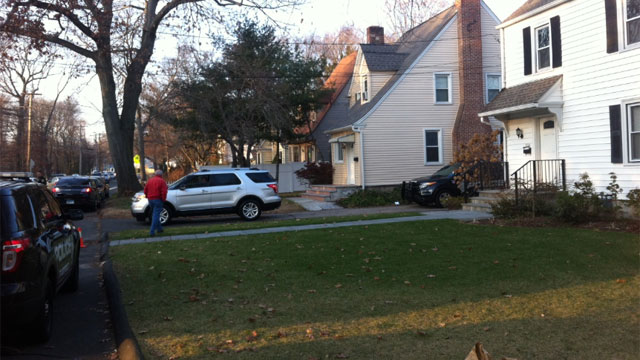 Police are on the scene of the suspect's home in Fairfield.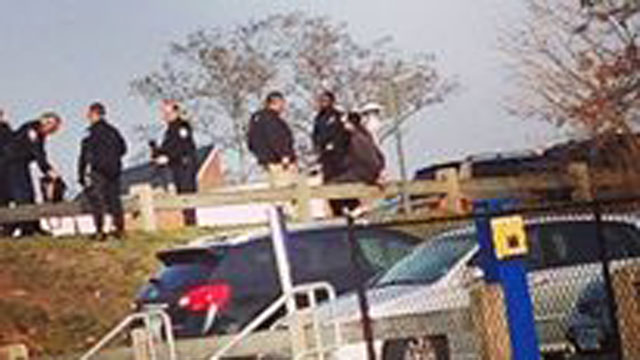 Possible suspect in police custody (photo courtesy of eyewitness)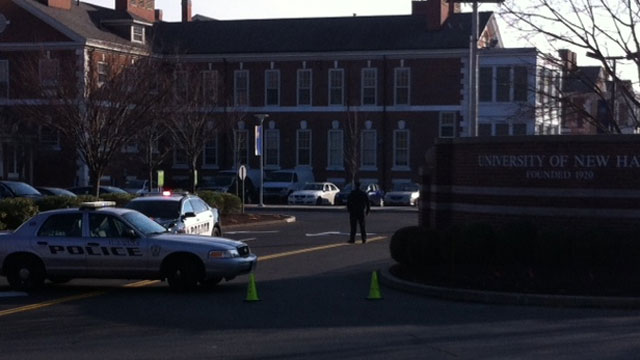 Officers block off the entrance to the UNH campus.