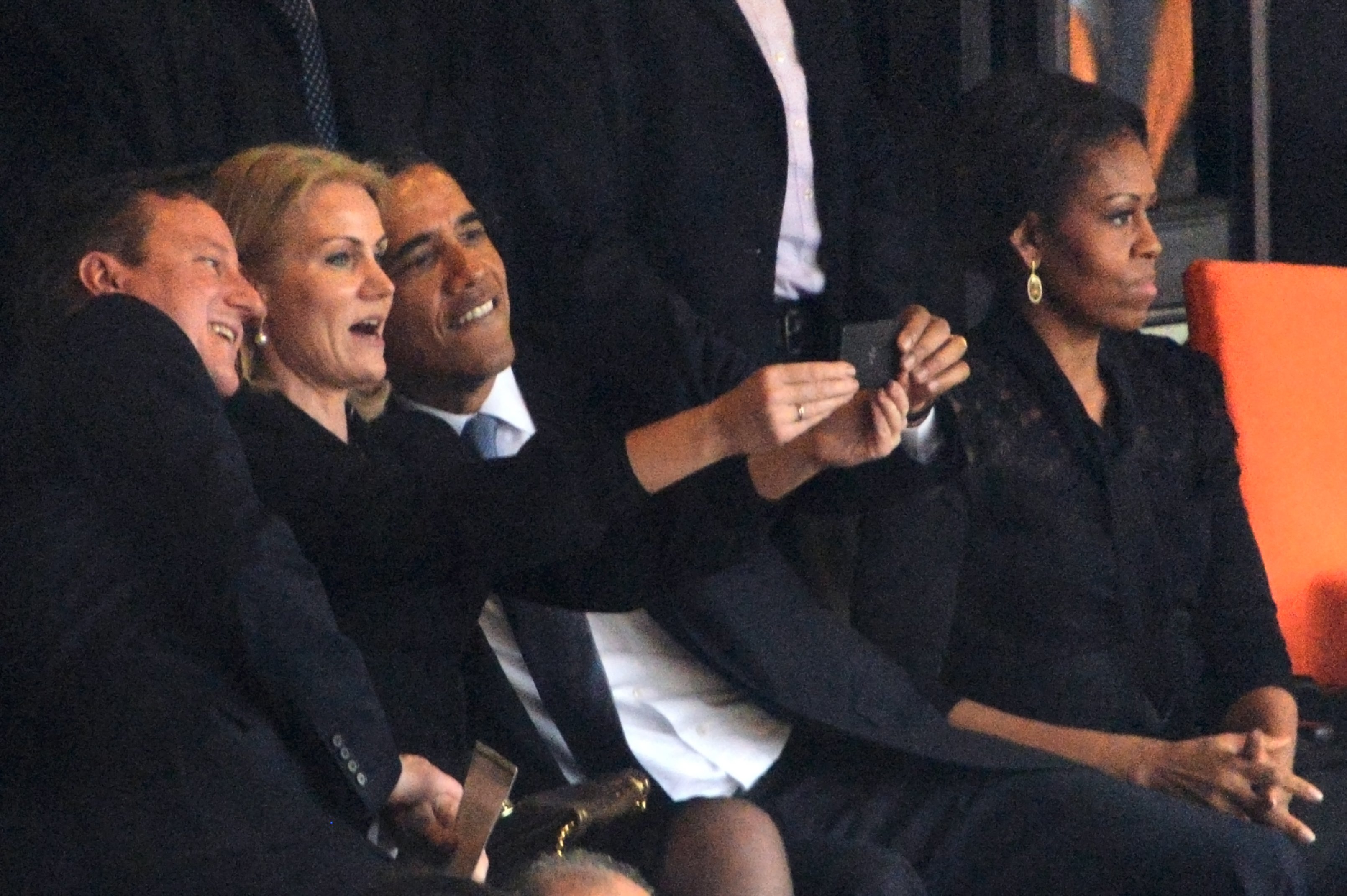 (Source: AFP/Getty Images)
JOHANNESBURG, SOUTH AFRICA (RNN) - A few world leaders, including President Barack Obama, decided to snap a selfie during the Nelson Mandela memorial Tuesday.
A photographer snapped a picture of Obama with British Prime Minister David Cameron and Danish Prime Minister Helle Thorning-Schmidt all leaning in for the shot, phone extended. First lady Michele Obama sits to the left of the president, looking far more solemn.
A trio of images with the president, first lady and Danish PM is also making the rounds on Twitter. One shows Obama patting Thorning-Schmidt; they are both smiling and Michelle Obama is not.
The next is of the Obamas straight-faced while Thorning-Schmidt appears to be looking at them. In the third, Michelle Obama has moved between the two heads of state.
"This Obama - Danish PM thing has quickly become a real-time soap opera," Karl Sharro tweeted.
The Washington Post noted Thorning-Schmidt and the president have met officially twice before.
The "funeral selfie" has been done enough to spawn a Tumblr blog in honor of it. CNN recently asked etiquette specialist Emily Post her thoughts on if it was ever an appropriate action.
Post's summed her thoughts in one word: "No!"
Copyright 2013 Raycom News Network. All rights reserved.