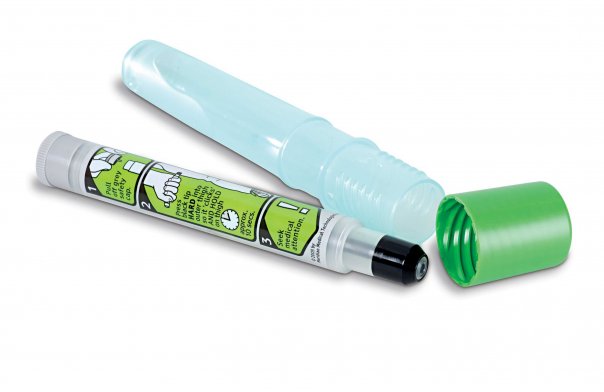 Michigan Gov. Rick Snyder has signed laws requiring every public school in Michigan to have epinephrine injectors to treat allergic reactions.
Schools will have to have two epinephrine devices starting next academic year and ensure at least two staff members are trained to use them.
Children can die if they don't get a dose of epinephrine to stop reactions to peanuts. Other causes of anaphylaxis include bee stings, latex and exercise.
It's estimated that one of every 13 children suffers from food allergies.
Snyder signed the laws Monday. They were sponsored by Republican Rep. Lisa Posthumus Lyons of Alto.
Copyright 2013 Associated Press. All rights reserved.