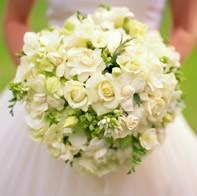 A Detroit-area couple will celebrate their 70th wedding anniversary on Christmas Day.
Before that, however, Frederick and Betty Lou Walters plan to renew their vows.
They're to do so Wednesday at Applewood Nursing Center in Woodhaven.
Local businesses have donated a number of items for the ceremony, including a wedding cake, flowers and a bridal veil.
The Walters got married in 1943 while Frederick was on holiday leave during World War II. He flew home to Tarentum, Pa., and married Betty Lou, his high school sweetheart, at the county courthouse officiated by a justice of the peace.
Frederick Walters says his wife is "even more beautiful today than when" he first met her at a roller rink in Pennsylvania.
Copyright 2013 Associated Press. All rights reserved.