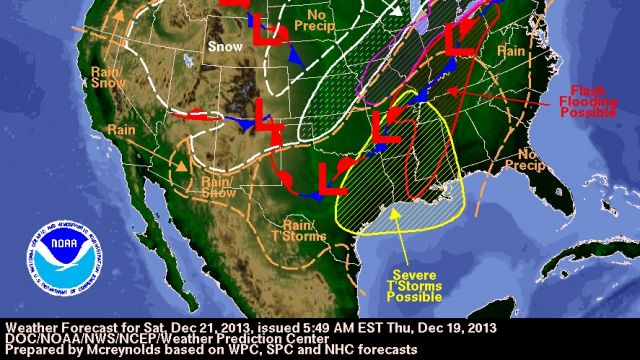 GREENVILLE, SC (FOX Carolina) -
We have seen high pressure dominate our area for a majority of the work week. This pattern has given us chilly nights and pleasant afternoons. The good news is that there is more warm weather in store for our weekend, however, it does come at a price.
The push of warm air this weekend will be courtesy of counter clockwise flow over Texas, bringing in a surge of warm and moist air from the Gulf of Mexico. Most of this moisture will pool off to our West around the low pressure system on Saturday tossing up scattered showers for our region. Temperatures will peak in the upper 60s in the Upstate and mid-60s in the Mountains.
On Sunday the low will track NNE allowing the front so move slowly across our area while ushering in more warm air into our area. Look to see highs right around 70 degrees across the upstate and upper 60s in Western NC. Best chance of rain will be late Sunday and linger around for early Monday.
After the rain moves out, however, we will clear up and see sunny skies. Temperatures looking like right around 50 for Christmas under mostly sunny skies!
Copyright 2013 FOX Carolina (Meredith Corporation). All rights reserved.