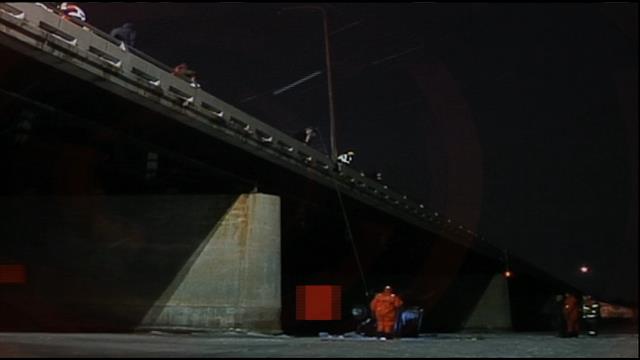 A man was killed when a vehicle in which he was riding dropped from a bridge into the icy Saginaw River.
WSGW-AM reports 31-year old Russell Nevitt of Saginaw was pronounced dead at a hospital. The driver was treated for exposure and released.
According to authorities, the driver crawled out, but couldn't reach Nevitt in the partially submerged sport utility vehicle.
The crash happened at about 5 p.m. Wednesday when the vehicle lost control and went over a guardrail.
The SUV dropped dozens of feet and got stuck nose-first in the ice below.
Crews hooked cables to the vehicle and hauled it back up on to the bridge.
Copyright 2013 Associated Press. All rights reserved.