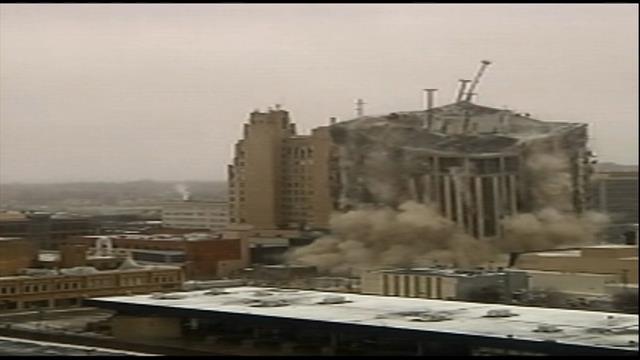 The building mid-collapse on Sunday morning.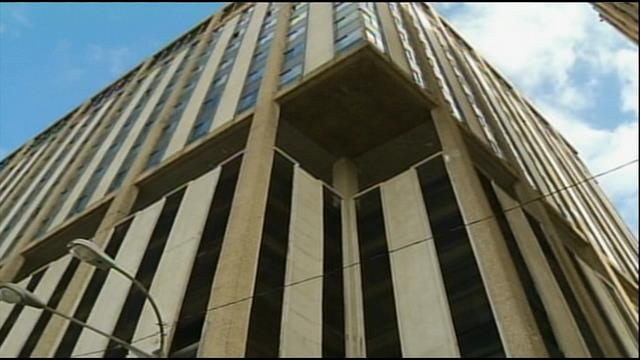 Genesee Towers when it was still in once piece.
FLINT, Mich. (AP) -
CMS Energy Corp. says it has restored natural gas service to downtown Flint's Mott Building after the gas main supplying the building was damaged during the Genesee Towers implosion.
CMS spokeswoman Debra Dodd says that crews finished repairs on the steel pipe that was crushed when a portion of the building fell on it during the Sunday implosion.
Dodd says the utility brought in a portable natural gas trailer to serve the building until the repairs could be made.
The long-vacant, 45-year-old skyscraper came down after demolition crews set off 1,000 pounds of explosives around the structure.
Crews plan to start removing the 40-foot debris pile after the holidays. The work of hauling away 28,000 to 32,000 tons of concrete is expected to last into the spring.
Copyright 2013 Associated Press. All rights reserved.