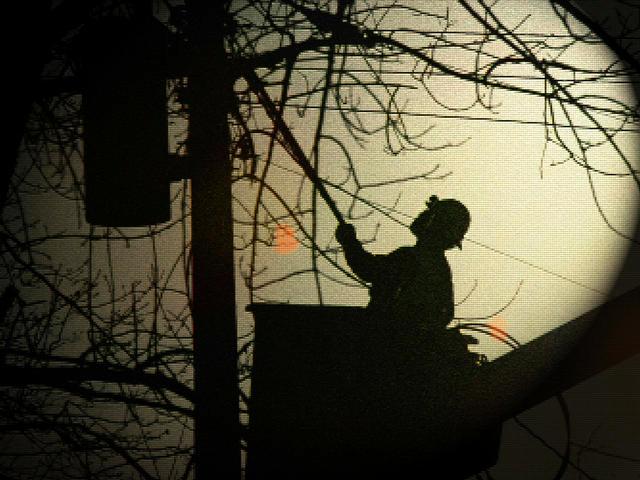 SAGINAW, MI (WNEM/AP) -
Colder weather is making its way into Michigan as crews work to restore power to the last people left without electrical service following an ice storm that hit the state more than a week ago.
In the Lansing area, where nearly 3,200 Lansing Board of Water & Light customers were without power Sunday evening, the National Weather Service says temperatures were about 15 degrees early Monday.
In the Upper Peninsula, readings of 15 below zero were reported in places including Ironwood.
In all, about 666,000 Michigan utility customers lost power, including 40,000 from Lansing Board of Water & Light.
DTE Energy Co. says all its 210,000 affected homes and businesses had power back as of Sunday night. CMS Energy Corp. said essentially all its 416,000 affected customers were back online.
Locally, most of those who lost power have had their electricity turned back on. Consumer's Energy is not reporting any outages in Mid-Michigan. DTE Energy is reporting a few outages near North Branch and Marlette.
Copyright 2013 Associated Press. All rights reserved.