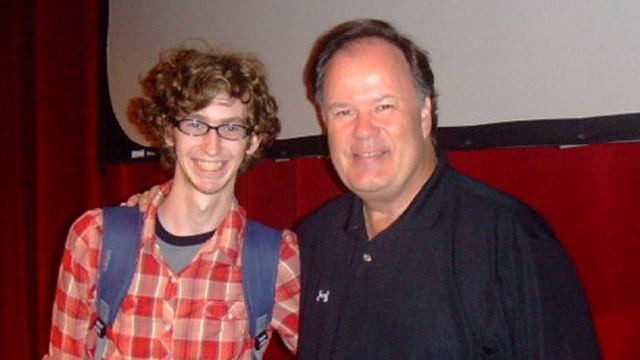 Dennis Haskins and his son Brian in 2006.
The actor known for his portrayal of Mr. Belding in the TV show "Saved by the Bell" will be on hand to help ring in the New Year in Midland.
Dennis Haskins, who played the Bayside High School principal, is scheduled to karaoke with people attending the "Midnight on Main" event Tuesday night.
The Midland Daily News and MLive.com report live music and other activities are planned at the annual event, which features a ball drop at midnight.
A fireworks display also is planned.
------
Online: http://www.midnightonmain.org
Copyright 2013 Associated Press. All rights reserved.