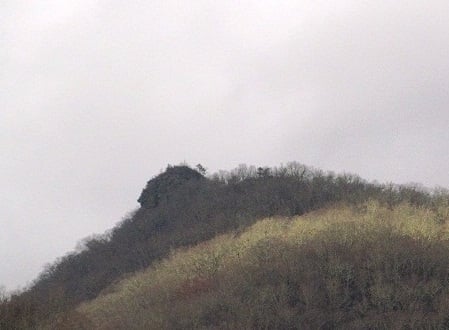 Pinnacle Mountain waiting on the snow, from Kathy Wilson
That's what you may be asking yourself when you feel the cold temperatures tomorrow morning, then early next week the real frigid air arrives! Here's a breakdown of what we can expect in the short term and what the models are saying about early next week:
Tonight: Showers clear out of the Upstate while snow will fall in the mountains. Winds could gust over 50 mph in western NC through tonight and early tomorrow, and areas near the TN border could see up to 6 inches of snow. Overnight lows will drop to the mid teens in the mountains and low 20s for the Upstate.
Friday-Saturday: Snow will end during the early morning across the mountains. We'll get sunshine through much of the day, but it will be breezy and cold! Highs will only reach the upper 30s in the Upstate and upper 20s in the mountains. Saturday will be mostly sunny with highs in the 40s for most spots.
Sunday: Rain will push in, and we could see some brief freezing rain early Sunday morning before it turns to all rain quickly. The front will push in late Sunday into Monday, and that will turn the rain to snow briefly. We could even get a quick shot of snow by early Monday morning in the Upstate. Highs on Sunday will reach the 40s to low 50s.
Monday: Brief snow will be possible early as the cold air rushes in. We should see mostly to partly cloudy skies during the afternoon with highs in the 30s. Monday night will be the big story of the week, as we drop to low temps that we haven't seen in a WHILE! I'm forecasting 12 in the Upstate and 6 for the mountains!!! Dangerously cold.
We'll keep you posted on this evolving forecast!