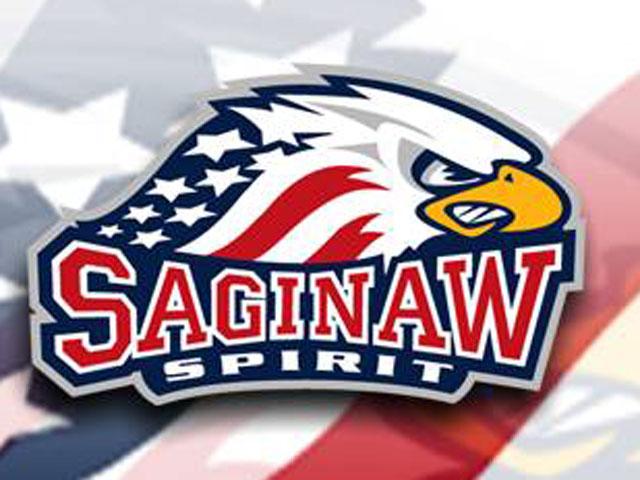 SAGINAW, MI (WNEM) -
The Niagara IceDogs visited the Saginaw Spirit at The Dow Event Center for a gripping game of hockey ending in a 3-2 victory for the Spirit in a shootout.
The first period began fast with an unassisted goal by Terry Trafford at 3:41. From there the Spirit went through two successful penalty kills holding off Niagara, and leading to a 1-0 score at the end of the first.
The second period went through over ten minutes of goalless play. Eventually, at 10:45 into the second the IceDogs tied the game on a goal scored by Johnny Corneil from Vince Dunn and Billy Jenkins.
The tight play extended into the third period before the IceDogs broke through when they scored off the stick of Eric Ming from Alexander Protapovich and Jordan Maletta at 8:08 taking a one goal lead on the Spirit.With only two minutes remaining the Spirit tied the game through an effort by Eric Locke from Kristoff Kontos and Jesse Graham.
The third period ended in a tie leading to a goalless over time that brought the game to a shootout. The Spirit overcame the IceDogs in the shootout on a goal scored by Jimmy Lodge, the only one of the session.
Copyright 2013 Saginaw Spirit. All rights reserved.