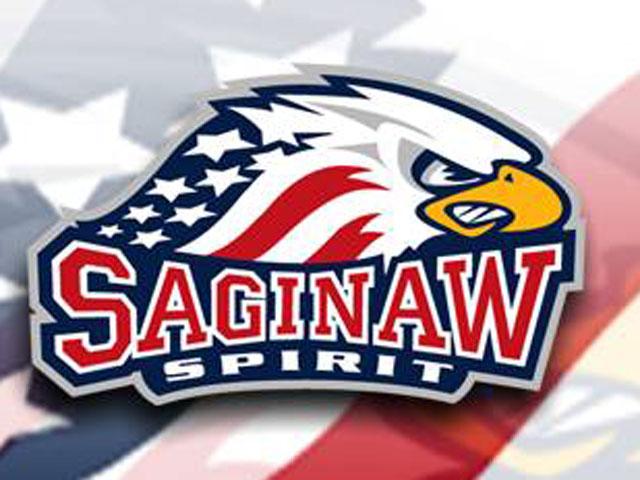 SAGINAW, MI (WNEM) -
The Saginaw Spirit welcomed their Western Conference counterpart, the Guelph Storm to The Dow Event Center for a rare Sunday afternoon game. Saginaw mustered up just enough offense and utilized some timely defense to send the Spirit fans home happy after defeating Guelph by a score of 3-2.
The Spirit got on the board first five minutes into the first period when Dylan Sadowy redirected a Sean Callaghan shot for his fourteenth goal of the season to go up 1-0 on the Storm. Saginaw made it a 2-0 game when Jimmy Lodge finished off a nifty passing play from Eric Locke and Kristoff Kontos with eleven minutes remaining in the first period.
The majority of the second period remained scoreless thanks to some stellar goaltending by both Saginaw's Nikita Serebryakov and Guelph's Justin Nichols. Saginaw's Nick Moutrey got the second period scoring started when he slid home an even-strength goal after a scramble in front of the Guelph net and an assist from Terry Trafford to put the Spirit up 3-0 on the Storm with six minutes left in the period. Guelph made it a 3-1 game with four minutes to play in the period after Scott Kosmachuk netted a breakaway goal that was assisted by Robby Fabbri and Ben Harpur.
The Storm benefited from a powerplay and lit the lamp one minute into the period when Robby Fabbri scored a goal that was assisted by Matt Finn and Zack Mitchell to make it a 3-2 game. Thanks to a critical penalty shot save made by Saginaw's Nikita Serebryakov, the game ended with a 3-2 score.