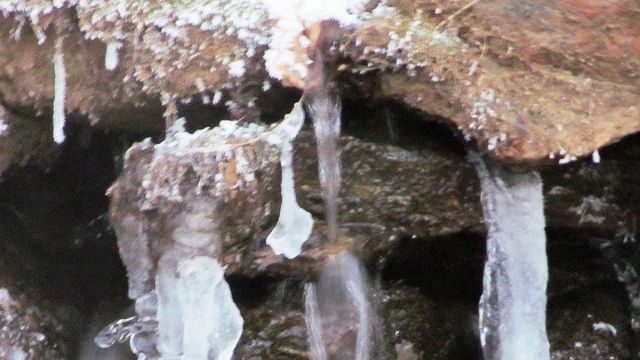 From Kathy at Burrus Creek
As you might have expected, we shattered record for low temperatures last night. GSP got down to 5, which broke the previous record of 9 set back in 1904. Asheville Regional got down to -1, which shattered the record of 3 from 1879! Today we also broke the record for coldest high temp on January 7. High was 20 in Asheville, which broke the old record of 21. High was 27 at GSP, which tied the old record and will replace it. Both record were from 1988.
Looking ahead, we probably won't break records tonight, but it will still be frigid. Low of 15 in the Upstate and 8 for the mountains, but at least the wind will be lighter!
Sunshine will help us warm back to around 40 in the Upstate tomorrow and above freezing in the mountains too!
Moisture returns Thursday night, and that could mean a short and light freezing rain threat for the blue ridge. It's something to watch, but it wouldn't last long or be enough to cause major issues as it looks now. Showers will be scattered around on Friday, then heavier rain is likely on Saturday with milder temps.