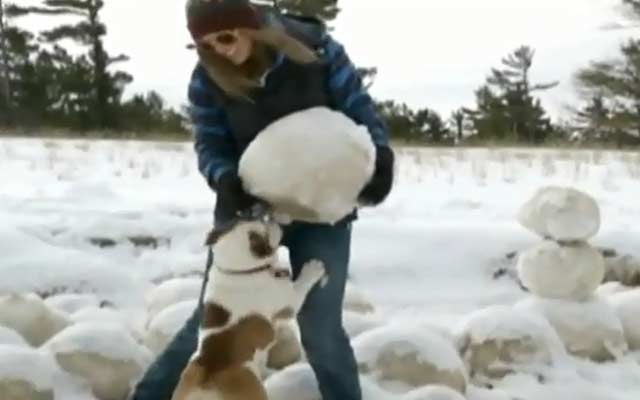 Picture from Sleeping Bear Dunes in early 2013
GLEN HAVEN, Mich. (AP) -
The ice beach balls are back at Sleeping Bear Dunes National Lakeshore.
The beach ball-size balls appeared in 2013 as well.
Park Ranger Annie Lipscomb says the rounded ice forms when chunks of ice break off the large sheets of ice on the lake.
Lipscomb says that as the waves tumble and pummel the ice, smoothing and rounding the edges in a way similar to how stones are shaped.
The video above is from the first sightings of the ice balls in early 2013.
Copyright 2014 Associated Press. All rights reserved.