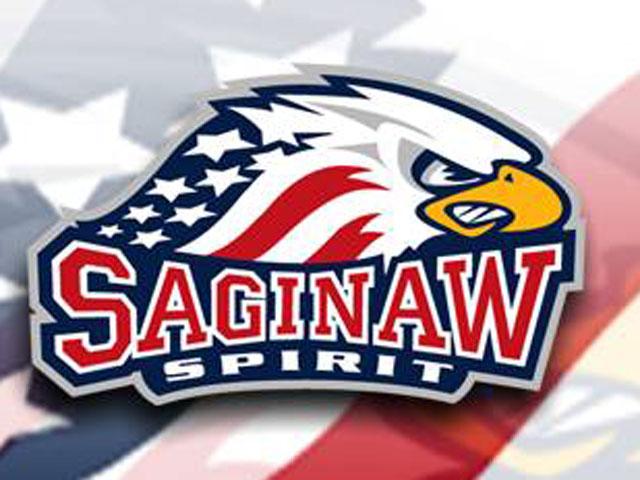 SAGINAW, MI (WNEM) -
The Ottawa 67's visited the Saginaw Spirit at The Dow Event Center Friday, January 10th and the Spirit won by a score of 10-5.
The Spirit began the game on a penalty kill leading the 67's to a power play goal scored off the stick of Alex Lintuniemi from Erik Bradfordand Nevin Guy four minutes in. After nearly ten minutes of offensive chances the Spirit moved forward on a slap shot fired by Mitchell Stephens from Luke Cairns and Jesse Graham for their first of the night. The 67's fought back, scoring on an effort by JonathanDuschene from Erik Bradford and Travis Konecny three minutes later, reinstating their one goal lead. Not standing down, the Spirit re-tied the game on a power play goal scored by Eric Locke from Jesse Graham and Kristoff Kontos one minute later. Following theperiod's trend, the 67's scored the next goal with 48 seconds left through the efforts of Erik Bradford from Taylor Fielding and Travis Konecny.
The second period got off to a physical start with two fights in the first 3 minutes. The Spirit found another game tying goal off the stickAndrey Alexeev from Daniel De Sousa and Blake Clarke at 6:25. Three minutes later Jimmy Lodge brought the Spirit to a one goal lead with a fantastic toe drag in front of the net. Less than a minute after their previous goal, the Spirit further increased theirlead on a goal scored by Jeremiah Addison from Blake Clarke and Andrey Alexeev. The 67's responded, slipping the puck past Jake Paterson on a goal scored by Jonathan Duschene from Erik Bradford and Ryan Van Stralen. Not phased, the Spirit scored on an effortby Jeremiah Addison from Blake Clarke and Daniel De Sousa three minutes later and again by Justin Kea from Terry Trafford and Jesse Graham 37 seconds after that.
The Spirit began the scoring in the third period at 7:08 on a goal scored by Andrey Alexeev from Jeremiah Addison pinning a four goal lead onthe 67's. The 67's soon took advantage of a power play and scored off the stick of Brenden Bell from Brett Gustavsen and Jonathan Duschene at 10:02. With only five minutes left Kristoff Kontos found the back of the net on a goal assisted by Jimmy Lodge andEric Locke. Fourteen seconds later the Spirit scored their tenth goal of the game when Nick Moutrey shot the puck past Liam Herbst from Terry Trafford and Jesse Graham.
Copyright 2014
WNEM
(Meredith Corporation). All rights reserved.