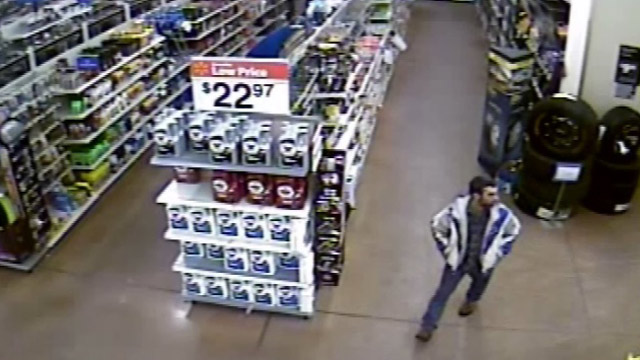 A photo showing the suspect from the surveillance video.
Authorities say they've arrested a man suspected of stealing about 180 used car batteries from a mid-Michigan Walmart store.
The Isabella County sheriff's department announced that the 49-year-old from Saginaw was arrested Tuesday afternoon. The department earlier released images of the man taken from surveillance video at the store in Isabella County's Union Township.
The sheriff's department says TV viewers recognized him from the images.
Investigators say the man used a chain to pull open a gate on Friday night and hauled away batteries weighing more than 4,000 pounds in a truck. The batteries were worth an estimated $1,600. The man's name wasn't immediately released, pending a court hearing.
Copyright 2014 Associated Press. All rights reserved.