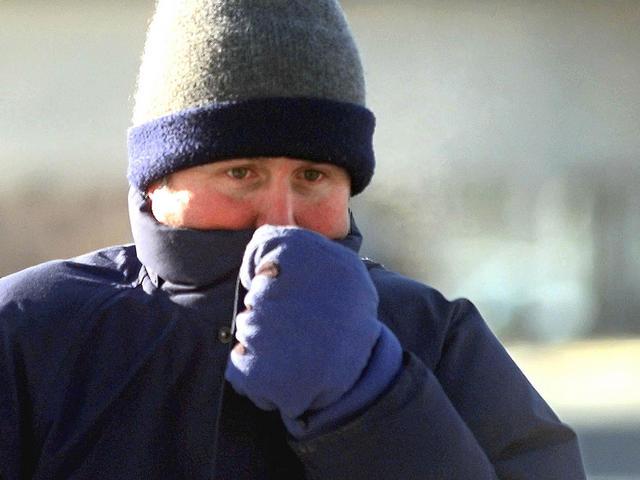 SAGINAW, MI (WNEM/AP) -
Another round of frigid air is making its way into Michigan, with dangerously cold temperatures expected in places this week.
In the Upper Peninsula community of Sault Ste. Marie, the National Weather Service says it's 5 degrees below zero on Monday morning.
A hazardous weather outlook was issued for much of the state, with wind chill readings of 10 to 20 degrees below expected late Monday and early Tuesday in the southern Lower Peninsula. An inch or two of snow is forecast in southwestern Michigan.
Snow will fall through Tuesday. Heavy lake-effect snow is possible in the far southwestern corner of the state along Lake Michigan, with a foot or so possible. More than a foot of lake-effect snow is forecast along Lake Superior in parts of the Upper Peninsula.
Here at home, TV5 Meteorologist Catherine Bodak says temperatures will continue to fall behind a strong cold front that pushed through the area.
Expect below average temperatures all week as arctic air continues to grip the region. Tuesday will be one of our coldest days with highs only in the single digits. Wind chill values of 10-20 degrees below zero are possible.
Copyright 2014 WNEM (Meredith Corporation) and Associated Press. All rights reserved.