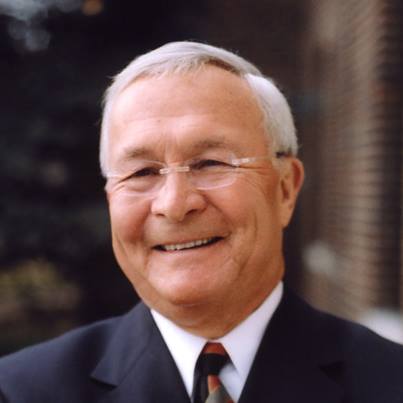 L. Brooks Patterson
PONTIAC, Mich. (AP) -
A top suburban Detroit official is being criticized for comments about Detroit published by The New Yorker magazine.
Under the headline "Drop Dead, Detroit!" published online Monday, Oakland County Executive L. Brooks Patterson is quoted as recommending people don't stop for gas in the city due to the potential for carjacking. He also is quoted as talking about Detroit as an "Indian reservation."
The article describes the white Republican as selling the merits of Oakland County while bashing Detroit, which is more than 80 percent black.
A statement issued by a Patterson spokesman to the Detroit Free Press and The Detroit News said the article cast Patterson "in a false light." The statement noted Patterson's record on advancing issues important to Detroit and the region, but didn't dispute the quotes.
Meanwhile, Detroit Mayor Mike Duggan and City Council President Brenda Jones say they're hoping that Oakland County Executive L. Brooks Patterson issues an apology.
Duggan and Jones released a joint statement on Tuesday after The New Yorker published an article that attributes quotes to Patterson that are critical of Detroit.
Duggan and Jones say the remarks "were not what you would expect from a regional partner with a vested interest in a strong and healthy Detroit."
Patterson tells WWJ-AM he's "furious" about the story.
Copyright 2014 Associated Press. All rights reserved.