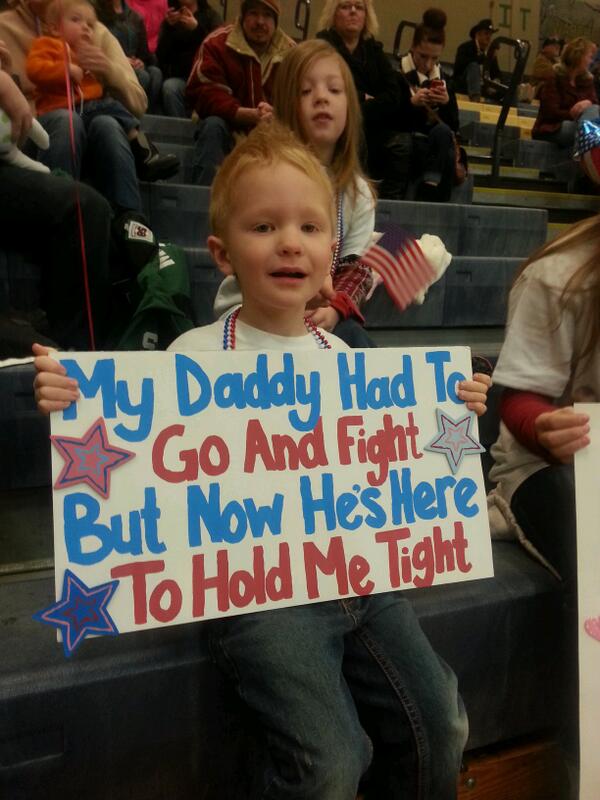 This boy was waiting in the crowd for his dad to arrive on Thursday.
Family and friends have welcomed home 153 Michigan National Guard members with hugs and kisses at a ceremony in Owosso.
The soldiers who returned Thursday are members of the 144th Military Police Company. The homecoming event took place in the morning at Owosso High School.
The unit members now go back to homes around the state after spending nine months in Afghanistan.
Capt. John Van Dusen of L'Anse in the western Upper Peninsula says his 3-year-old son James was "barely talking" when Van Dusen deployed. Now, the captain says James "talks all the time, so that'll be a big adjustment."
The unit's duties in Afghanistan included base security, Afghan police mentoring and protection of generals, Defense Department officials and other visitors.
Click here to sign up for Breaking News texts, here for our email newsletters and alerts and here to follow us on Twitter.
Copyright 2014 Associated Press. All rights reserved.