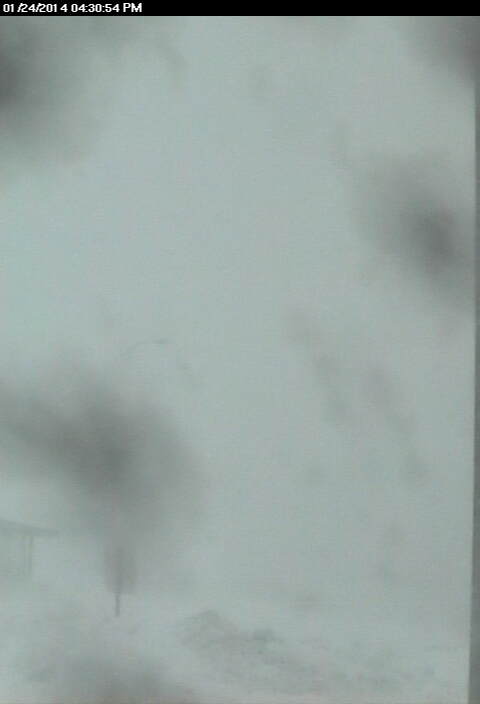 This is the view through the Mackinac Bridge Cam -- not good.
ST. IGNACE, Mich. (AP) -
Bad weather has temporarily closed the Mackinac Bridge.
Snow and wind are causing problems at the north end of the bridge where a causeway leading to the span sits just above the frozen water. Bridge chief Bob Sweeney says both lanes of traffic have been closed since shortly before noon Friday when six vehicles were involved in a slow-speed crash.
Sweeney says the bridge could reopen by late afternoon. Low visibility has led to hazardous driving conditions. Check out a live view of the bridge here.
Meanwhile, white-out conditions caused by blowing snow are blamed for a 20-vehicle collision on an Upper Peninsula highway.
Mackinac County Sheriff Scott Strait says injuries from the chain-reaction crash in Moran Township are believed to be minor. He described the conditions as "just a mess" and says visibility was so poor that snowmobiles had to be used to get to the wreckage.
U.S. 2 is closed from Interstate 75 to M-77, west of St. Ignace and the Mackinac Bridge. Crews have plowed one lane of U.S. 2 near the crash site.
Strait is advising people to stay off the roads. He says a semi-truck ran into the rear of a patrol car earlier Friday on U.S. 2. The deputy was not injured.
Click here to sign up for Breaking News texts, here for our email newsletters and alerts and here to follow us on Twitter.
Copyright 2014 Associated Press. All rights reserved.