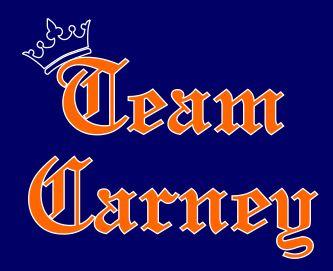 Photo courtesy of Team Carney Facebook page.
Teachers in a Flint-area school district have donated at least 160 sick days to a colleague who's being treated for cancer.
45-year-old Chris Carney was released from a hospital last week after a monthlong stay.
He's a teacher at Dieck Elementary School in Genesee County's Clayton Township, about 10 miles west of Flint.
Teachers union president Eric Minore says at least 60 teachers have donated sick time to Carney. Minore says Carney soon will be on disability and won't be able to use all the donated time but says it's a big deal to have that much support.
Teacher Heather Holtz says Carney has nursing care at home, has finished radiation treatment and is undergoing chemotherapy.
Dieck Elementary is part of the Swartz Creek Community Schools.
Copyright 2014 Associated Press. All rights reserved.