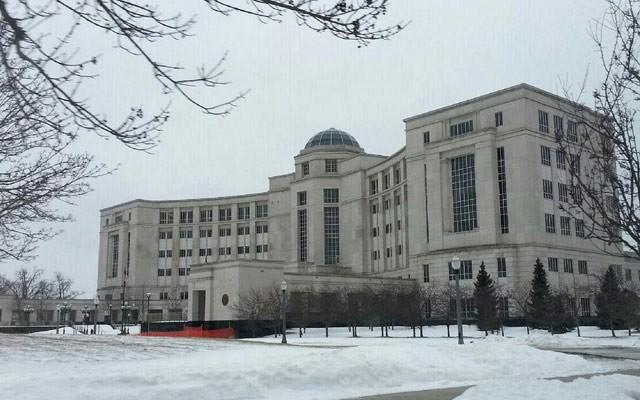 The Michigan Supreme Court building.
DETROIT (AP) -
The Michigan Supreme Court has dismissed a Detroit-area criminal case against a man who said authorities flunked a 180-day deadline to bring him to court.
Thomas Clifford White was in prison in 2005 for crimes in Oakland and Kent counties. He also had gun charges pending in Wayne County.
The Michigan Corrections Department told Wayne County that White was in prison. But there was some confusion over his birthdate and other details. Wayne County told the state that it had no pending case against him.
White pleaded guilty to a gun charge in 2011 but protested a year later based on the 180-day rule.
The Supreme Court last week threw out the case, agreeing with a Wayne County judge and citing the "unique circumstances."
Click here to sign up for Breaking News texts, here for our email newsletters and alerts and here to follow us on Twitter.
Copyright 2014 Associated Press. All rights reserved.