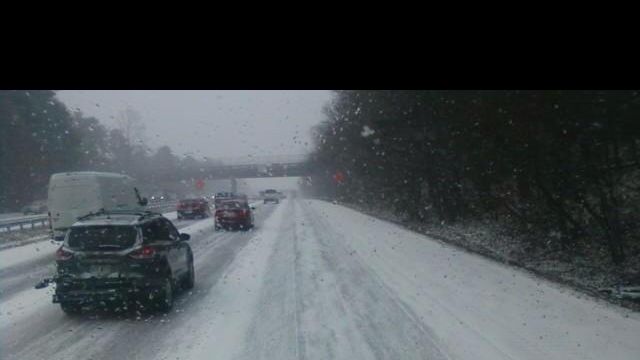 From Scotty Todd outside Atlanta
Snow is filling in fast across the Upstate, mountains and northeast GA. We are expecting higher totals than previously thought, with 2" possible across the 85 corridor now, and 4+ toward Abbeville, Greenwood and Newberry. The heaviest snow will likely fall between 3-6pm for much of the Upstate.

Snow will stick around from now through about 10pm, then slowly taper off. Roads overnight will be icy, since temps will be down in teens area-wide!
I'll be doing updates on Fox Carolina every 30 mins on the top and bottom of every half hour! Plus check out my Facebook and Twitter pages for updates. Email me pics to weather@foxcarolina.com