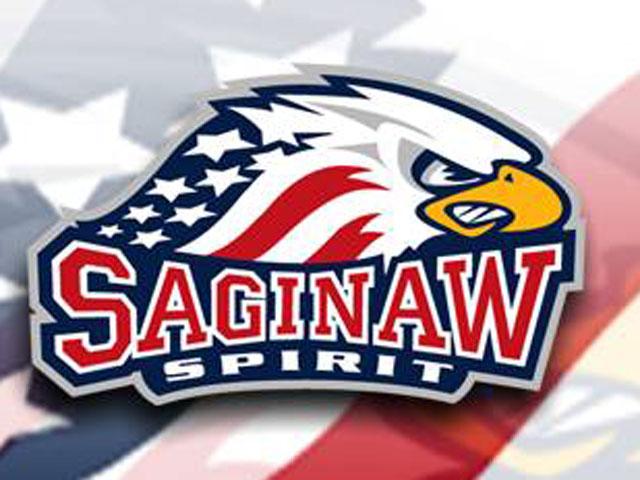 Saginaw traveled to Sault Ste. Marie to take on their Western Conference opponent in the Greyhounds for some Wednesday night OHL hockey. A physical game led way to a 6-3 Greyhounds victory over the Spirit, who were playing their final game of a five game road trip.
Sault Ste. Marie's Sergey Tolchinsky netted a goal two minutes into the game that was assisted by Blake Speers and Kyle Jenkins to go up 1-0 on Saginaw. The Spirit's Cody Payne provided a first period equalizer with a nifty unassisted goal five minutes into the period. The Greyhounds went up 2-1 with five minutes left in the opening period when Trent Mallette fired home his second goal of the year that was set up by David Miller and Jorgen Karterud. Greyhound's forward Patrick Watling wristed home an unassisted goal with less than two minutes to play in the period to put the Soo up 3-1 on Saginaw. With only eight seconds left to play in the first period, the Greyhounds tallied a shorthanded goal off the stick of Bryan Moore that was assisted by Tyler Gaudet to go up 4-1.
Sault Ste. Marie kept rolling in the second period when Jared McCann fired home an even-strength goal with twelve minutes left that was assisted by Andrew Fritsch and Kyle Jenkins. Saginaw cut into the four goal deficit when Dylan Sadowy found the back of the net with a little help from Nick Moutrey at the midway mark of the second period to make it a 5-2 game.
Sault Ste. Marie struck two minutes into the third period when Patrick Watling scored his second goal of the game that was assisted by Tyler Gaudet and Sergey Tolchinsky to go up 6-2. The Spirit's Eric Locke finished off a pretty penalty shot goal with eight minutes remaining in the game to make it a 6-3 game in favor of the Greyhounds.