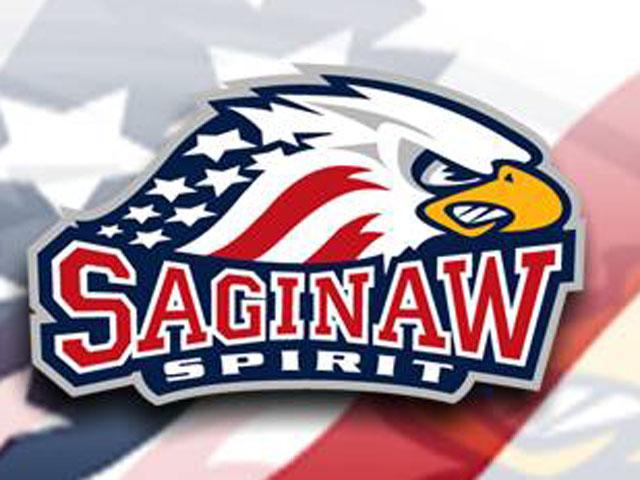 SAGINAW, MI (WNEM) -
The Saginaw Spirit welcomed their Eastern Conference opponent, the Belleville Bulls, to The Dow Event Center for some Fridaynight hockey fun. The game featured some highlight reel goals and some dominant defense in front of a large crowd that featured Darren McCarty and the Zooperstars in a game the Spirit were victorious in by a score of 7-0.
Saginaw took a 1-0 lead on Belleville six minutes into the game when Jesse Graham fired home a wicked wrister from thepoint for a powerplay goal that was assisted by Justin Sefton and Jimmy Lodge. The Spirit's Blake Clarke sniped his second goal of the season that was set up by some tic tac toe passing off the sticks of Mitchell Stpehens and Jacob Ringuette with 16 secondsremaining in the first period.
The Spirit utilized some four on four hockey when Jesse Graham ripped a slap shot from the point for his second goal ofthe night that was assisted by Eric Locke and Kristoff Kontos 43 seconds into the second period. Saginaw's Justin Sefton made it a 4-0 game when he jumped all over a juicy rebound and blasted home his eleventh goal of the season with twelve minutes remainingin the period that was assisted by Nick Moutrey and Terry Trafford. With six minutes remaining in the period Kristoff Kontos stepped out of the penalty box and found himself a loose puck to net an unassisted breakaway goal for his eighteenth of the season toput the Spirit up 5-0. Saginaw's Eric Locke scored a one-timer that was set up by the precision passing efforts of Luke Cairns and Jesse Graham with three minutes left in the period to go up 6-0 on Belleville.
With eight minutes remaining in the game the Spirit's Jesse Graham slid a backhander five hole to snag his third goal ofthe night for a hat trick that was assisted by Dylan Sadowy and Nick Moutrey to put Saginaw up 7-0. Saginaw's Jake Paterson provided the proverbial cherry on top of the game with his second shutout of the season stopping all 29 shots he faced while making pivotalsaves in each period.