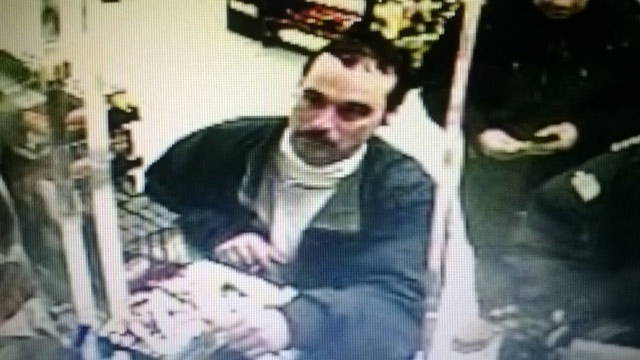 Michael David Elliot captured on surveillance camera at a convenience store in Indiana.
Michigan Gov. Rick Snyder says action will be taken to prevent future prison escapes after a convicted killer fled to Indiana before being captured.
Snyder says in a statement that officials plan to thoroughly review the situation that led to Michael David Elliot's escape Sunday from Ionia Correctional Facility.
Snyder says: "We will demand an exhaustive assessment of the incident and take whatever appropriate action is needed to prevent future incidents."
The governor says "teamwork at its finest" involving officials in Michigan and Indiana along with the U.S. Marshals Service led to Elliot's capture Monday in Indiana. Snyder says it was "a job well done."
Elliot was serving life in prison without parole for fatally shooting four people and burning down their Michigan house in 1993.
Click here to sign up for Breaking News texts, here for our email newsletters and alerts and here to follow us on Twitter.
Copyright 2014 Associated Press. All rights reserved.