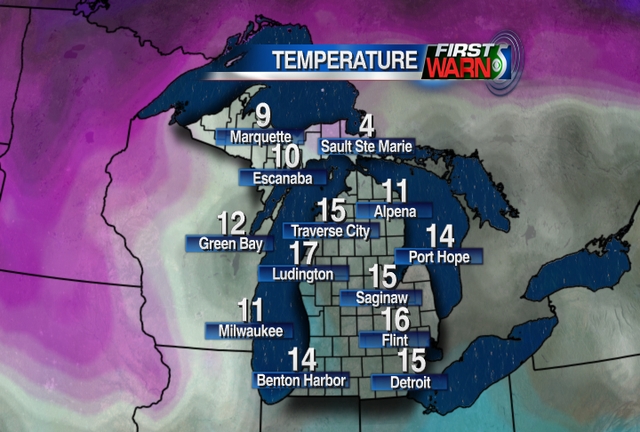 SAGINAW, MI (WNEM) -
The overnight snow left us 1/2" to 1", enough to make roads slick once again, so drive with caution. Expect a few flurries for the rest of the day with a high of 21 and 14 tomorrow. There is still no warm up in sight.
Our normal snowfall through today averages 43.7" in Saginaw and 47.4" in Flint. So far this season, Flint has received 62.3" (!) and Saginaw has 43.7". At this point this is the coldest winter since 2009 for Flint and 1984 for Saginaw. And, we've had 16 days below zero this winter in Flint and 10 in Saginaw, almost two times the normal winter number.
Our warmest temp this week is Thursday, with a high of 29. Winter still has a way to go before, but at least its half way over.
Copyright 2014

WNEM

(Meredith Corporation). All rights reserved.