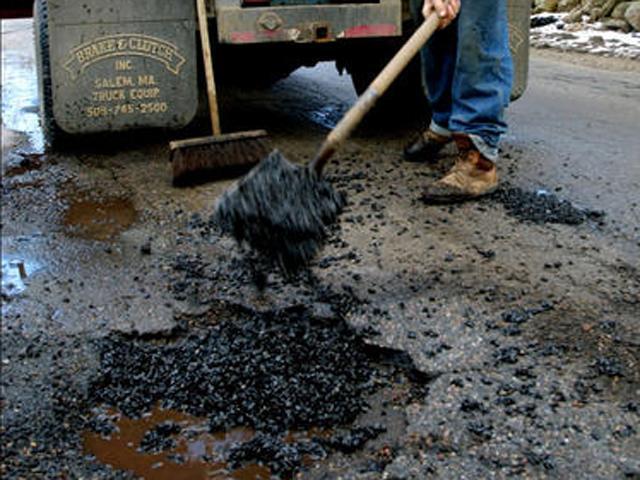 Michigan's top transportation official warns that the coming pothole season may be the worst many drivers have experienced.
State Department of Transportation Director Kirk Steudle told lawmakers Tuesday that the "brutal" winter combined with already deteriorating roads will spell trouble for motorists and road budgets. He says Michigan set aside $88 million for plowing and other maintenance this fiscal year, but the cost may total $117 million.
Steudle says just in December alone, usage and cost of road salt doubled from a year ago.
Gov. Rick Snyder's proposed budget for next year doesn't include his call for $1.2 billion in new gasoline taxes and vehicle registration fees. Steudle says the purchasing power for road and bridge projects is down 30 percent from 14 years ago because of stagnating revenue.
Click here to sign up for Breaking News texts, here for our email newsletters and alerts and here to follow us on Twitter.
Copyright 2014 Associated Press. All rights reserved.