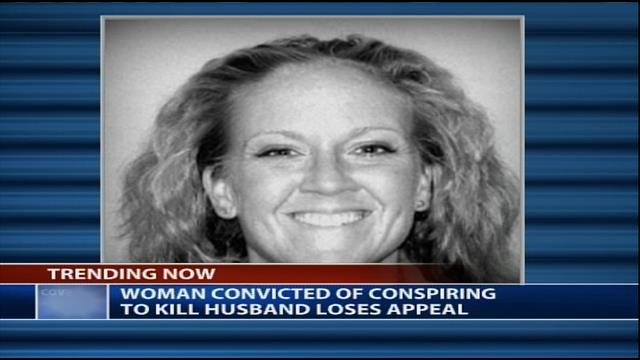 FLINT, Mich. (AP) -
A Flint-area woman who was convicted of enticing her online boyfriend to kill her husband has lost her latest appeal in a case that has gone as high as the U.S. Supreme Court.

A federal appeals court last week said the confession of Jerry Cassaday was admissible at Sharee Miller's trial. The confession is controversial because Cassaday wrote it before committing suicide in 2000.

Miller is serving a life sentence for conspiracy and second-degree murder but was free for about three years during a complicated appeal process.

The Supreme Court got involved at one point because of changes in legal precedent about confessions. The 42-year-old Miller was returned to prison in 2012, but her appeals haven't ended.

There was a cable TV movie about the case called "Fatal Desire."
Copyright 2014 Associated Press. All rights reserved.