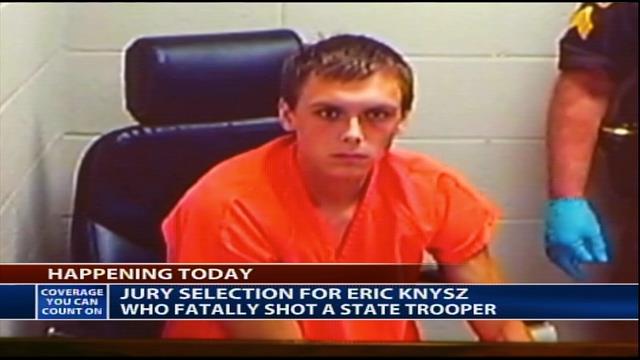 Eric Knysz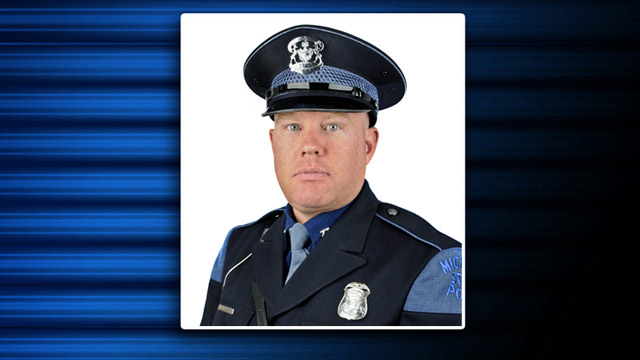 MSP Trooper Paul Butterfield
Jury selection has started in the trial of a man accused of fatally shooting a state trooper in northern Michigan.
Eric Knysz is charged with first-degree murder. Trooper Paul Butterfield II was killed during a traffic stop last September in Mason County.
Jury selection began Tuesday in Ludington. Sarah Knysz struck a plea deal and has agreed to testify against her husband. She says they were traveling with stolen guns when Butterfield stopped their car.
The 43-year-old was the son of a state trooper. Butterfield was a high school champion in cross country, ran competitively at the University of Tennessee and served in the U.S. Army before joining the state police.
The trial is expected to last roughly two weeks.
Butterfield was a 1988 graduate of Bridgeport High School and was a 1987 Class A State Cross Country Champion.
Butterfield had been with the MSP for 14 years and worked at the MSP detachment in Hart. He was a veteran of the U.S. Army and had recently become engaged to be married.
Click here to sign up for Breaking News texts, here for our email newsletters and alerts and here to follow us on Twitter.
Copyright 2014 Associated Press. All rights reserved.