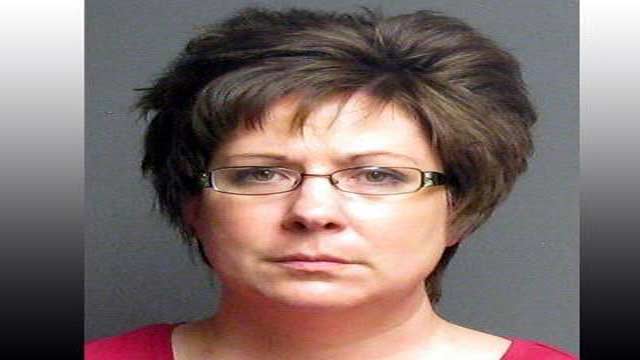 Sara Ylen -- Photo courtesy of Facebook.
SANDUSKY, Mich. (AP) -
A Michigan woman who pleaded no contest to pulling off a cancer scam has been sentenced to one year in jail that will be served at the same time as another prison sentence.

Sara Ylen of Lexington accepted thousands of dollars from supporters and was treated by a hospice service for two years after claiming to have cancer. Authorities say the 38-year-old Lexington woman didn't have cancer, despite receiving hospice care worth $100,000. Ylen also benefited from fundraisers, especially a 2012 church event that raised more than $10,000.
Authorities say it was an extraordinary lie: No doctor has stepped forward to even suggest she had cancer.

Ylen appeared Wednesday in Sanilac County court. A no-contest plea is treated like a regular conviction for the purpose of a sentence.
Ylen didn't present any evidence in court to show she actually had cancer. Witnesses say she claimed to be a patient at the University of Michigan cancer center and an Illinois cancer center. But both say they never treated her.
The public got to know Ylen in 2003 when she talked to the Port Huron newspaper about being a rape victim. But a man who spent nearly a decade in prison was released last year after doubt was raised about Ylen's credibility. A judge said new evidence cast doubt on whether Ylen ever was attacked.
A judge called the 38-year-old "disturbed."
Copyright 2014 WNEM (Meredith Corporation) and Associated Press. All rights reserved.