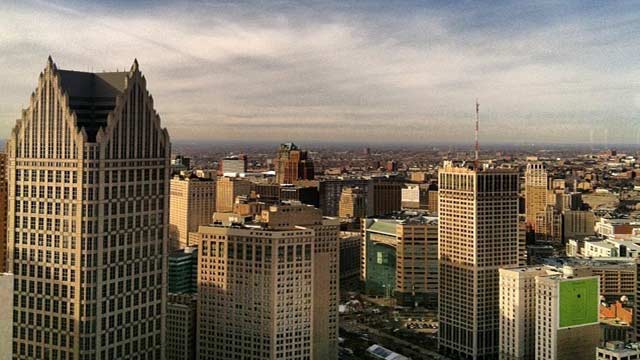 Aerial view of downtown Detroit.
DETROIT, MI (AP) -
A TV station's review of public records has found that Detroit is owed $82 million in fines and late fees for unpaid parking tickets.

WDIV-TV reported the figure and says some of the overdue money is more than 10 years old and can't be collected.

The city is trying to get payments for some of what's owed. James Canty of Detroit's parking division says the city is putting holds on driver's licenses when they come up for renewal, taking motorists who owe money to court and reporting them to credit agencies.

Detroit is trying to get its finances and city services in order, and is going through the largest municipal bankruptcy in U.S. history.
Copyright 2014 Associated Press. All rights reserved.