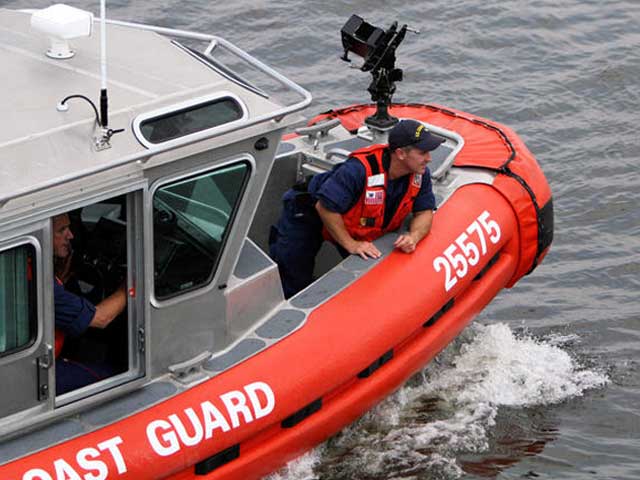 The U.S. Coast Guard says one of its airboats rescued an injured snowmobiler from the frozen Saginaw River.

The Coast Guard says the accident happened about 1 a.m. Sunday on the river near where it enters Lake Huron's Saginaw Bay. The area is near Smith Park in Essexville in Bay County.
A group of three friends were reportedly riding snowmobiles on the ice when one of the snowmobiles flipped over.
The agency says a woman called to say that her friend was lost and injured on the river. It says the man's snowmobile flipped and he hurt his leg.
The Coast Guard says a 20-foot airboat from its Essexville station found the man and brought him back to the station, where emergency crews transported him to McLaren Bay Region Hospital in Bay City.
Copyright 2014 WNEM (Meredith Corporation) and Associated Press. All rights reserved.