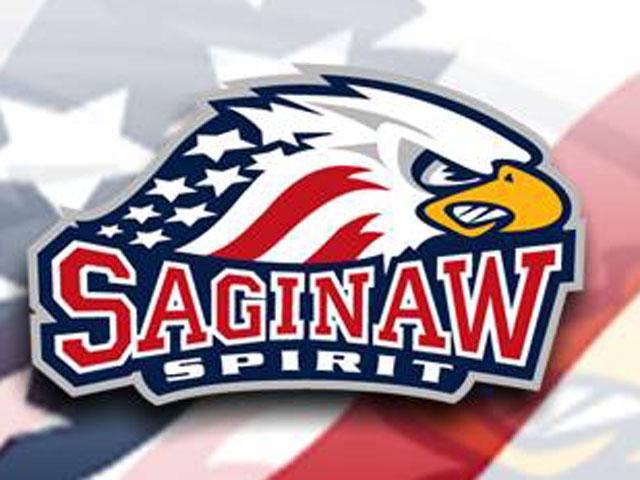 SAGINAW, MI (WNEM) -
The Saginaw Spirit welcomed the Kitchener Rangers to The Dow Event Center February 28th for some Friday night hockey. The Spirit took the victory outscoring the Rangers 5-2.
The Spirit did not miss a beat at the start of the first period, scoring on their first shot on goal off the stick of Jeremiah Addison from Blake Clarke 15 seconds in. The Rangers responded with a power play goal 48 seconds later through an effort by Mason Kohn from Darby Llewellyn and Ryan MacInnis.
Both teams continued to fight for the next goal, with the Spirit producing seven more shots on goal. Eventually, Jimmy Lodge scored a power play goal from Erick Locke and Kristoff Kontos at 9:37, ending the period in a 2-1 lead.
The Rangers started the second period by tying the game on a goal scored by Curtis Meighan from Brandon Robinson and Logan Schmidt at 4:18. The Rangers kept up the offensive pressure on the Spirit for nearly ten minutes. However, Justin Kea's shot from Nick Moutrey snuck past the Rangers goalie, Matthew Greenfield, regaining the Spirit's lead. With 1.5 seconds remaining in the second period Dylan Sadowy found the back of the net from Nick Moutrey and Justin Kea, ending the period with a two goal lead on the Rangers.
The third period turned into a defensive struggle, but with 1:50 left the Rangers pulled goalie Matthew Greenfield resulting in an empty net shorthanded goal scored by Justin Kea from Dylan Sadowy ending the game on the 5-2 Spirit victory.