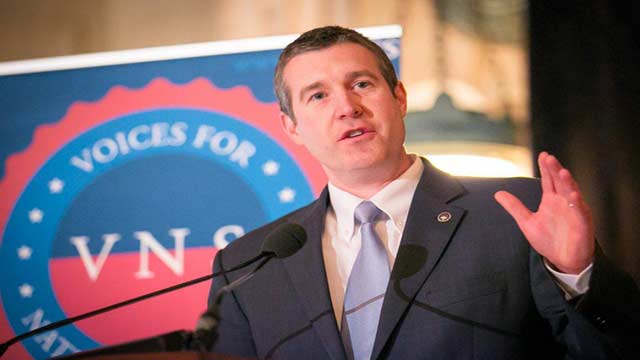 Flint Mayor Dayne Walling
Flint Mayor Dayne Walling is calling for a $70 million "war on blight" to help tear down nearly 6,000 buildings in the financially troubled city.

Walling made the declaration Monday in his State of the City speech, saying: "Today, Flint declares a war on blight." The federal money would be in addition to state and federal funds already awarded to Flint.
Walling also aims to get volunteers to take care of 20,000 vacant lots in the next year, which would double the number taken care of last year.
Flint has been operating under the control of a state-appointed emergency manager since 2011. Emergency manager Darnell Earley says the city must take a number of steps before it can move back under control of elected leaders.
Copyright 2014 Associated Press. All rights reserved.