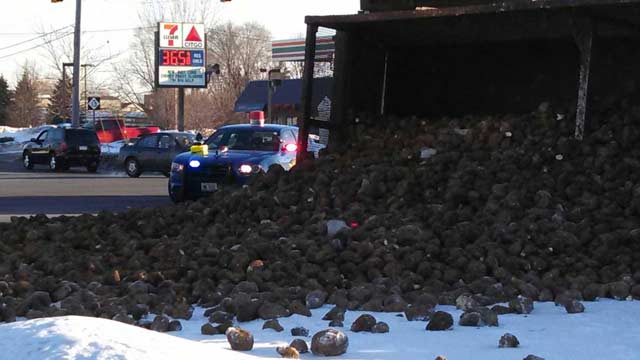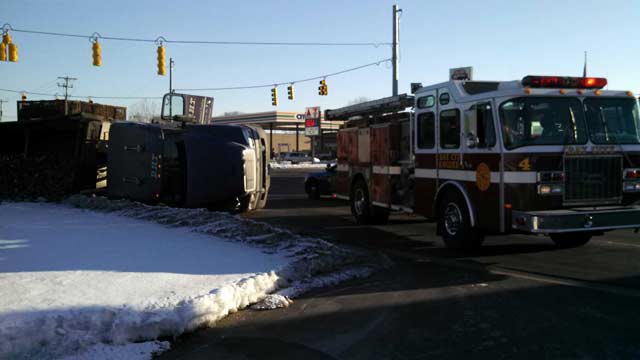 BAY COUNTY, MI (AP) -
A crash involving a truck hauling sugar beets left a big mess outside a video store in the Bay City area.
Patrick Fader tells The Bay City Times he was driving the truck when it tipped over Friday morning, spilling part of its load outside a Family Video store in Bay County's Monitor Township.
The truck was turning south onto Euclid Avenue onto Salzburg Road when it turned over.
Fader says he's "come around that corner a hundred times" in the past without tipping.
Both roads closed down temporarily until the beets were unloaded and a small fuel leak was repaired.
Fader says he bumped his head and is shaken up, but he's not seriously injured. The truck was heading to a Michigan Sugar Co. plant.
Copyright 2014 Associated Press. All rights reserved.