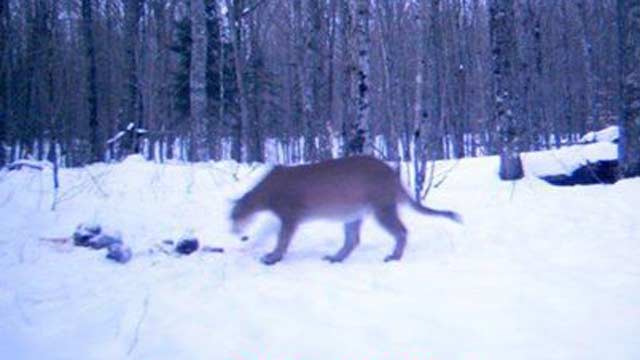 A man who pleaded guilty to killing a cougar in Michigan's Upper Peninsula says he was defending his father but regrets keeping it from state wildlife officials.
Troy Richard tells The Bay City Times they were visiting his father's northeast Schoolcraft County hunting camp in December. As Theodore Richard walked to his blind to get a rifle, Troy Richard says he saw the cougar approaching his father.
The younger Richard yelled and shot the cougar when it didn't flee. The Bay City resident says he killed the wounded animal the next day and took its hide and skull.
Troy Richard was sentenced to 30 days in jail, fines and community service. Theodore Richard was sentenced to fines and community service.
The son says they must "deal with the consequences."
Copyright 2014 Associated Press. All rights reserved.