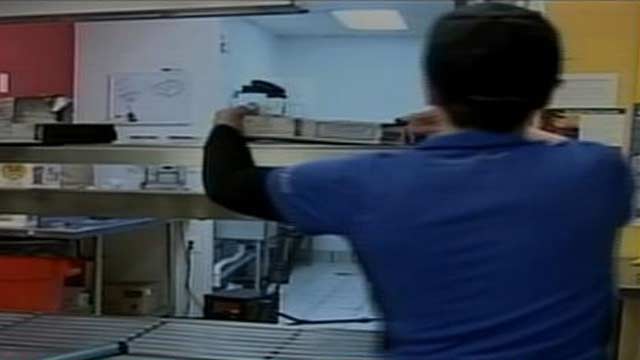 FLINT, MI (AP) -
Flint's police chief says 911 employees will get additional training after officers weren't sent to a Domino's Pizza location when a manager called to report that an employee was being assaulted.

Training is scheduled to start April 24. Chief James Tolbert said in a statement that he reviewed recordings of the Feb. 20 calls to 911 and an investigation resulted in a reprimand being issued.

Heather Napthen called 911 three times after an irate customer came into complain about a $97 pizza order.
Napthen is heard saying: "Oh my god, this girl is hitting my employee. I need someone out here now."

A dispatcher responds that no one is available to come and check it out.
Copyright 2014 Associated Press. All rights reserved.