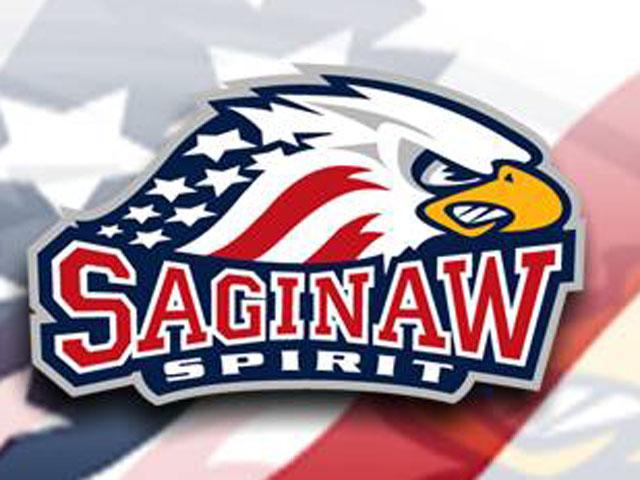 SAGINAW, MI (WNEM) -
The Saginaw Spirit took the ice against the Erie Otters in Game Five of the Western Conference playoff series on Thursday, March 27th. The Spirit were edged by the Otters in overtime by a score of 3-2.
Erie jumped ahead 1-0 with fourteen minutes left in the first period when Connor McDavid jammed home a rebound that was assisted by Brendan Gaunce and Dane Fox. The Spirit tied the game at one when Dylan Sadowy scored a goal that was assisted by Justin Kea and Jesse Graham with two minutes remaining in the first period. Saginaw took a 2-1 lead on Erie 27 seconds later when Justin Kea checked an Erie defender off the puck and netted a nifty backhand goal.
Erie's Brendan Gaunce fired home a wicked wrister to tie the game at two with nine minutes left in the second period that was set up by Dane Fox and Joel Wigle.
A scoreless third period led to the third overtime game of the series, where Erie's Michael Curtis netted the series clinching goal 3:57 into the overtime period that was assisted by Spencer Abraham resulting in a 3-2 final score. Saginaw's Jake Paterson was exceptional in goal once again for the Spirit stopping 36 Otters shots while earning the first star of the game.
Copyright 2014
WNEM
(Meredith Corporation). All rights reserved.