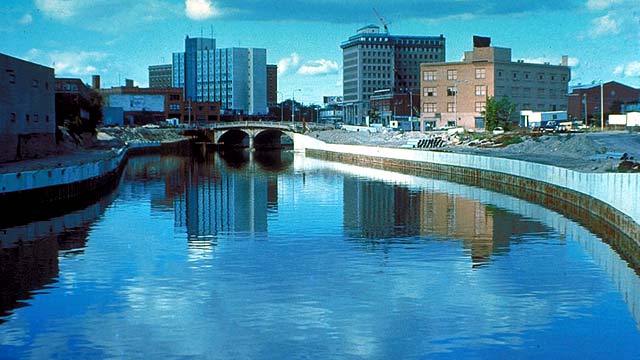 The Flint River
FLINT, Mich. (AP) -
The state says is hasn't received proper paperwork from Flint for its plans to start using water from the Flint River to serve city customers.
Flint was working toward an April 18 date to begin using the water temporarily until the Karegnondi Water Authority completes its pipeline in 2016 from Lake Huron. Flint currently gets treated water from Detroit.
The state Department of Environmental Quality says it could take 30 to 45 days for permission once the state gets the paperwork.
Howard Croft, Flint's director of public works, says the city is waiting for a state response. The city could keep buying water from the Detroit Water and Sewerage Department if needed. Officials don't anticipate that Flint will see any interrupted service.
Copyright 2014 Associated Press. All rights reserved.