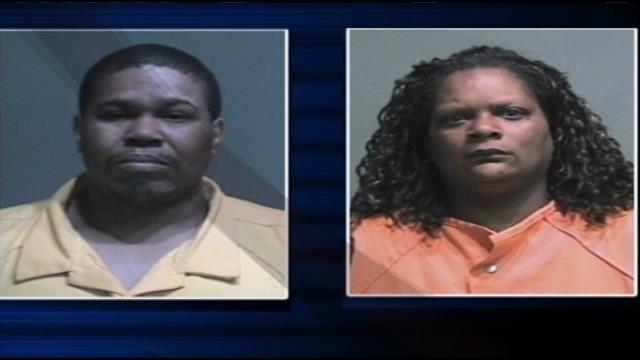 Stefon Felton and Uteas Taylor, charged in the boy's beating.
FLINT, MI (WNEM/AP) -
Genesee County Prosecutor David Leyton has announced charges against three people in connection to the beating of a child captured on video.
The video, which was posted to a social media site, allegedly shows three individuals physically assaulting an 11-year-old boy in Flint. The incident occured on April 3.
The three suspects have each been charged with the following crimes:
Conspiracy to Commit Child Abuse-3rd Degree
Child Abuse-3rd Degree
Child Abuse-3rd Degree Committed in the Presence of Another Child
One of the suspects is the victim's mother. We are not identifying the mother because we don't want to reveal the child's identity. The other two suspects are family friends.
Uteas Michelle Taylor, 42 and Stefon Tirrell Felton, 39, are the other suspects.
Police spokesman Jason Lorenz says in an email police became aware "of a video showing a possible case of child abuse through social media."
The video was posted on Facebook and allegedly shows a woman slapping a boy before asking him about his grades and behavior. The video also shows him being hit with a belt at least 60 times.
All three suspects are to be arraigned Tuesday.
Copyright 2014 WNEM (Meredith Corporation) and Associated Press. All rights reserved.