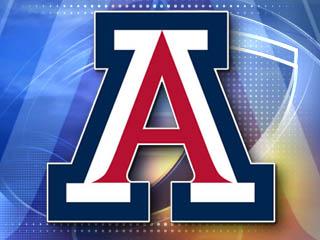 © cbs 5
PHOENIX (CBS5) -
Arizona kept it close but was unable to close out any matches as the Wildcats fell to No. 3 UCLA 4-0, dropping their record to 11-14 on the year.
"We came after them a little bit better today, even though UCLA got the best of us, I felt we played a little more loose, a little more relaxed today," head coach Tad Berkowitz said. "We went out there and saw what we got, against obviously one of the best teams in the country."
The Wildcats dropped the early doubles point, as Naoki Takeda and Sumeet Shinde fell to Marcos Giron and Karue Sell 8-3 while Mario Uruidi and Matt Dunn fell to Gage Brymer and Mackenzie McDonald by a score of 8-6. Kieren Thompson and Trevor James were tied 7-7 against Clay Thompson and Michael Guzman before the match was abandoned.
The Bruins extended their lead as Mario Urquidi fell to Gage Brymer 6-4, 6-1 and Robin Chou lost to Ryoto Tachi 6-1, 6-4. UCLA clinched its victory after Thompson fell to Clay Thompson, 6-4, 6-1.
Will Kneale, Naoki Takeda, and Shinde did not finish their matches. "It's a good character check for our guys. Hopefully we came out of this weekend tougher than before the weekend started. We have a big match coming up against Utah, and we have to rest up and get back to work this coming week," Berkowitz said.
The Wildcats will have their final home match on Friday against Utah at 11 a.m.
Copyright 2014 CBS 5 (KPHO Broadcasting Corporation). All rights reserved.