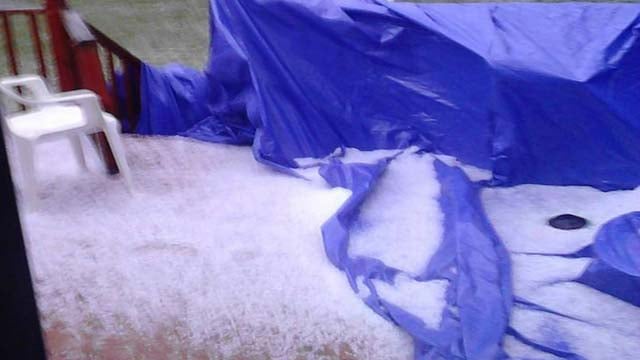 YPSILANTI, Mich. (AP) -
Michigan is on a weather roller coaster, with rivers overflowing their banks, hundreds of thousands of people losing power and mid-70s temperatures making way for a freeze and possible record-breaking snowfall in some areas.
The National Weather Service says Monday's high reached 75 degrees west of Detroit at Ypsilanti, where it's expected to drop to the mid-20s early Tuesday with up to two inches of snow.
A spring snowstorm could shatter Flint's 82.9-inch seasonal record, while Detroit needs 1.9 inches of snow to overturn its 133-year-old record of 93.6 inches.
DTE Energy Co. and CMS Energy Corp. say about 260,000 homes and businesses have lost power since windstorms hit Saturday. About 140,000 remained powerless Monday.
Flooding on western Michigan's Muskegon River has forced some evacuations in Newaygo County's Croton Township.
Copyright 2014 Associated Press. All rights reserved.